How to add a Linkee Link to your Pinterest bio?
Add your Linkee link to your Pinterest bio to engage your fan with all your news.
Step 1: From your Linkee page choose the dashboard button.
Step 2: Choose the "Links" button.
Step 3: press on share button and copy your link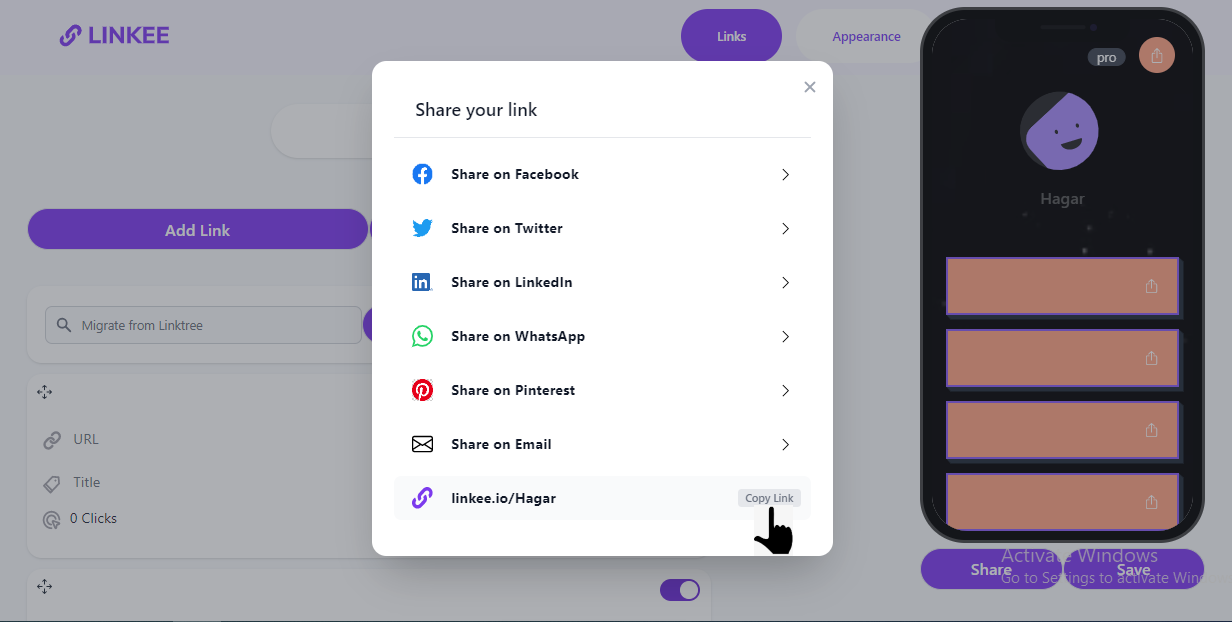 Step 4: Log in to your Pinterest profile and press on the top-right of your screen.
Step 4: a window will appear click on sittings.
Step 5: From your public profile choose the "website" field and paste your link there, and then press save.
Step 6: Go back to your Pinterest profile, you will find your clickable Linkee link appears in your bio.