How to add a Linkee link to threads bio?
Be always on the trend and cope with all the updates on social media apps, reach and gain new fans on threads, and engage them in your virtual world with just a click.
Step 1: Go to your Linkee page and click on the dashboard.
Step 2: From the dashboard bar, choose Links.
Step 3: press the "share" button.
Step 4: from the share window copy your link.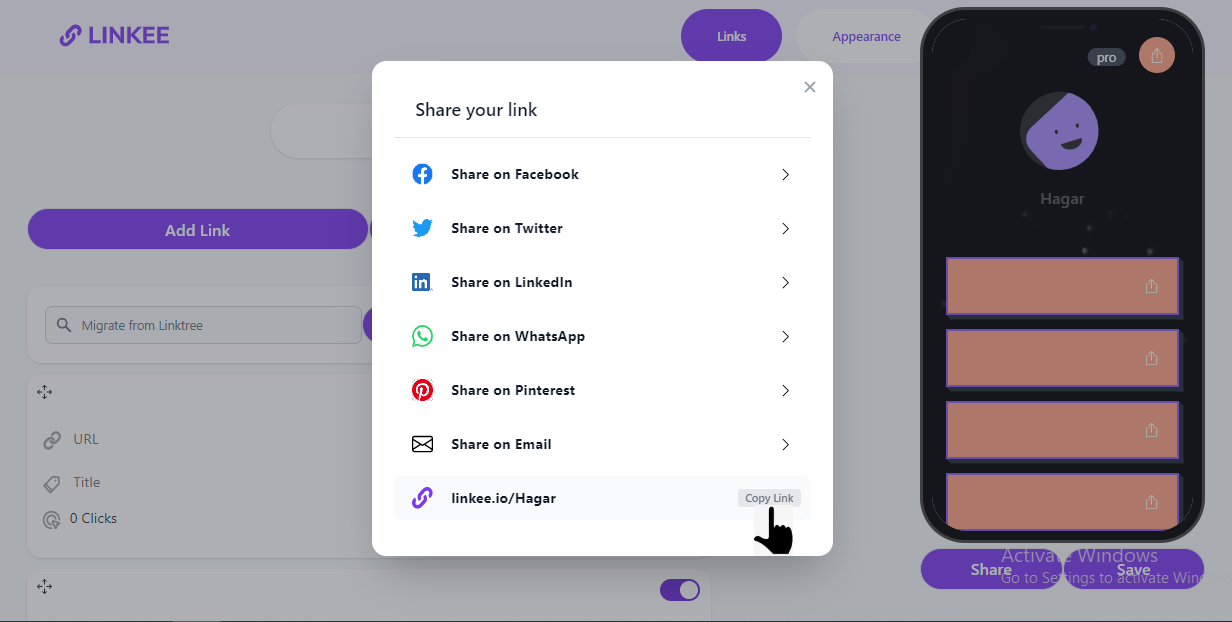 Step 4: head to your Threads profile.
Step 5: press the "Edit profile" button.
Step 6: you will see a window, tap on the "Link" field and paste your link
Step 7: Go back to your profile again, your Linkee link will appear in your bio.