How to add a Linkee link to your TikTok bio?
Make your TikTok fans know all your new content, video, and all updates from one place.
Step 1: Go to your Linkee profile.
Step 2: Click on the dashboard.
Step 3: choose links button.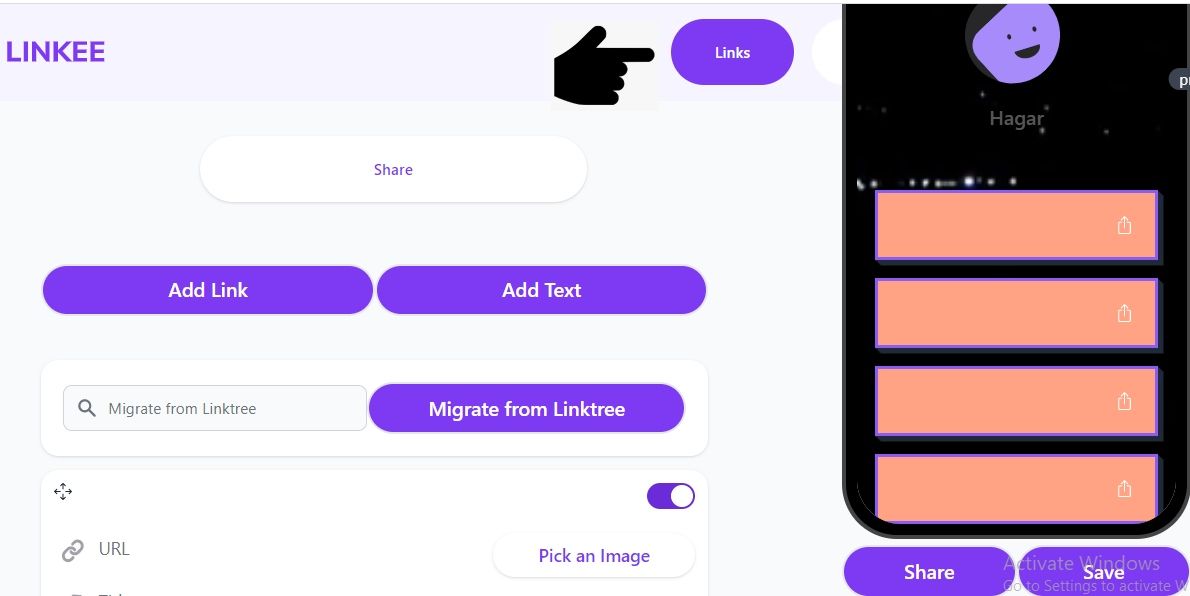 step 4: click on the share button and copy your link.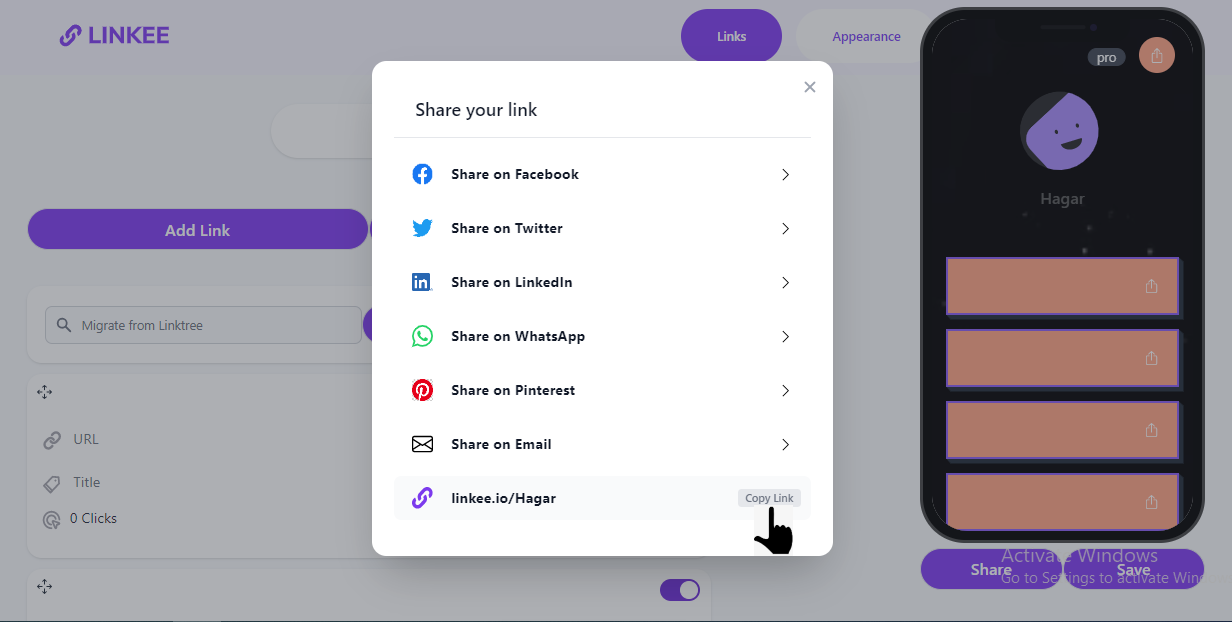 Step 5: Go to your TikTok profile.
Step 6: Go to the website field and copy your Linkee link.
Step 7: Return to your Profile and you will see the link in your bio.