How to add the Linkee link to your Facebook bio?
Let's leave an unforgettable impression at first sight and connect your Facebook fans with your Linkee page to let them cope with your last updates.
step 1: head to your Linkee page and press on the dashboard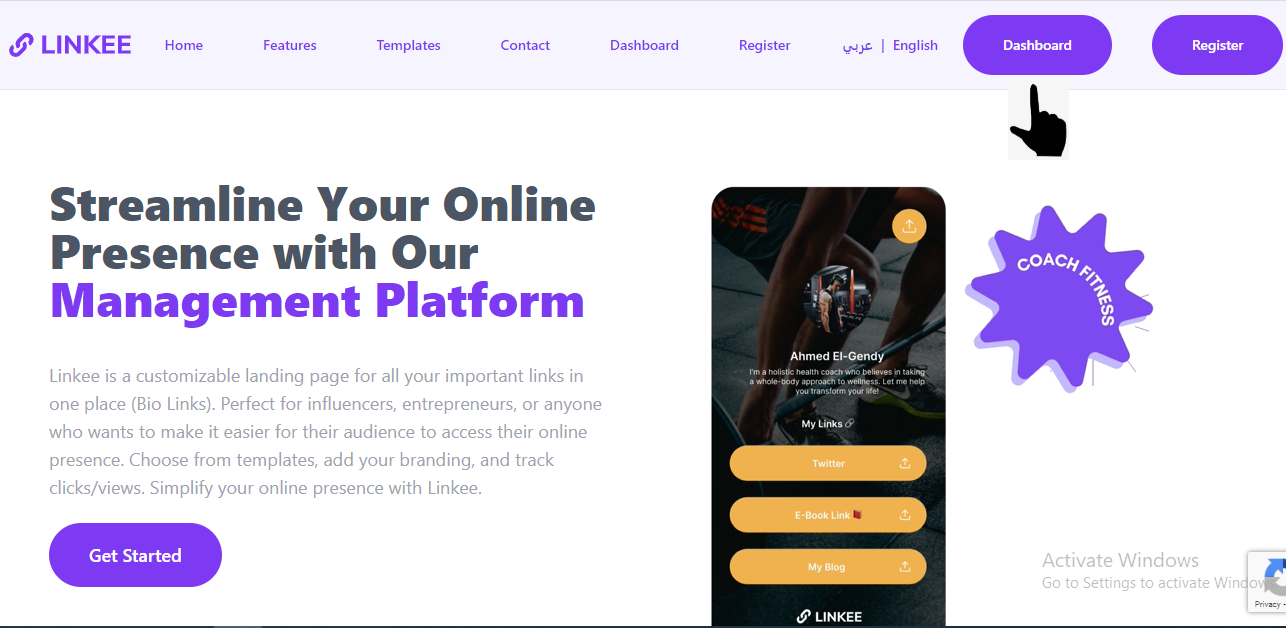 Step 2: Press on the links buttons from the dashboard bar.
Step 3: press the" share" button and copy your linkee link.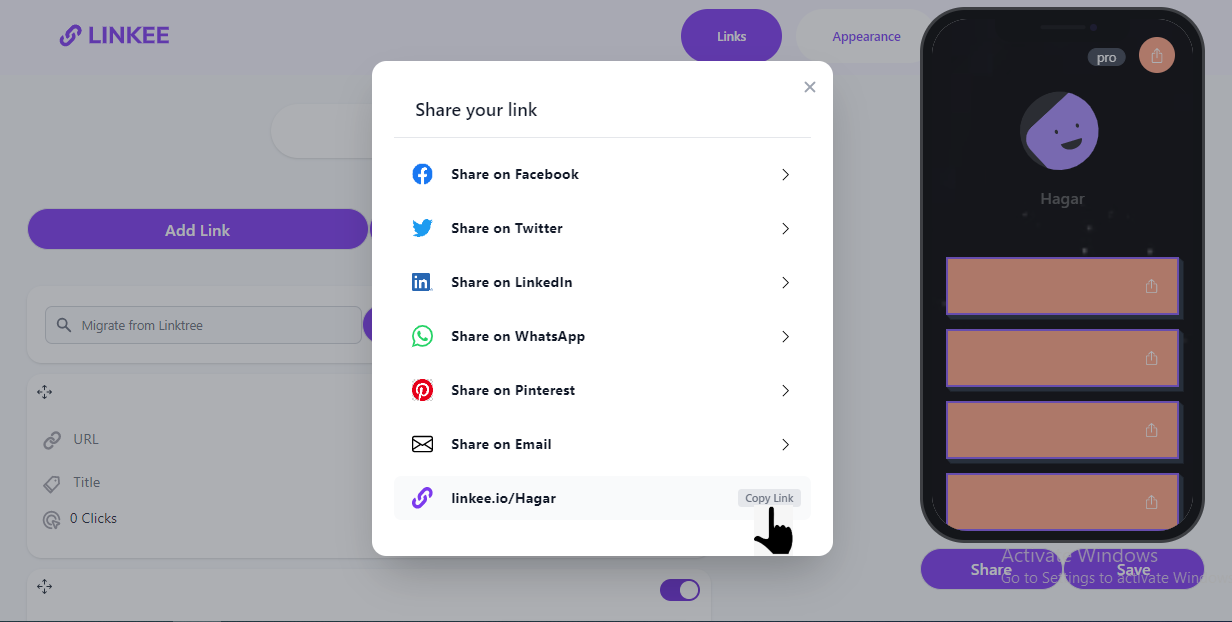 Step 4: Go to your Facebook page and press the "About" button, then you will see a window, choose " Contact and basic info".
Step 5: press "Add a Website" and paste your Linkee link.
Step 6: The link will appear in your Facebook bio.